Toyota GoHybrid App
Going Hybrid is not an easy concept for most people to grasp. Not everyone "gets" the advantages of a Hybrid vehicle.
We designed and created an app that let's everyone better understand all the benefits of the Hybrid Technology, even if you don't have a Hybrid Vehicle.
The application would run in background and track all your movements over 30km/h, which would indicate you're driving. At the end of the day, the app could analyse your tracks and suggest how a Hybrid car could make your life better.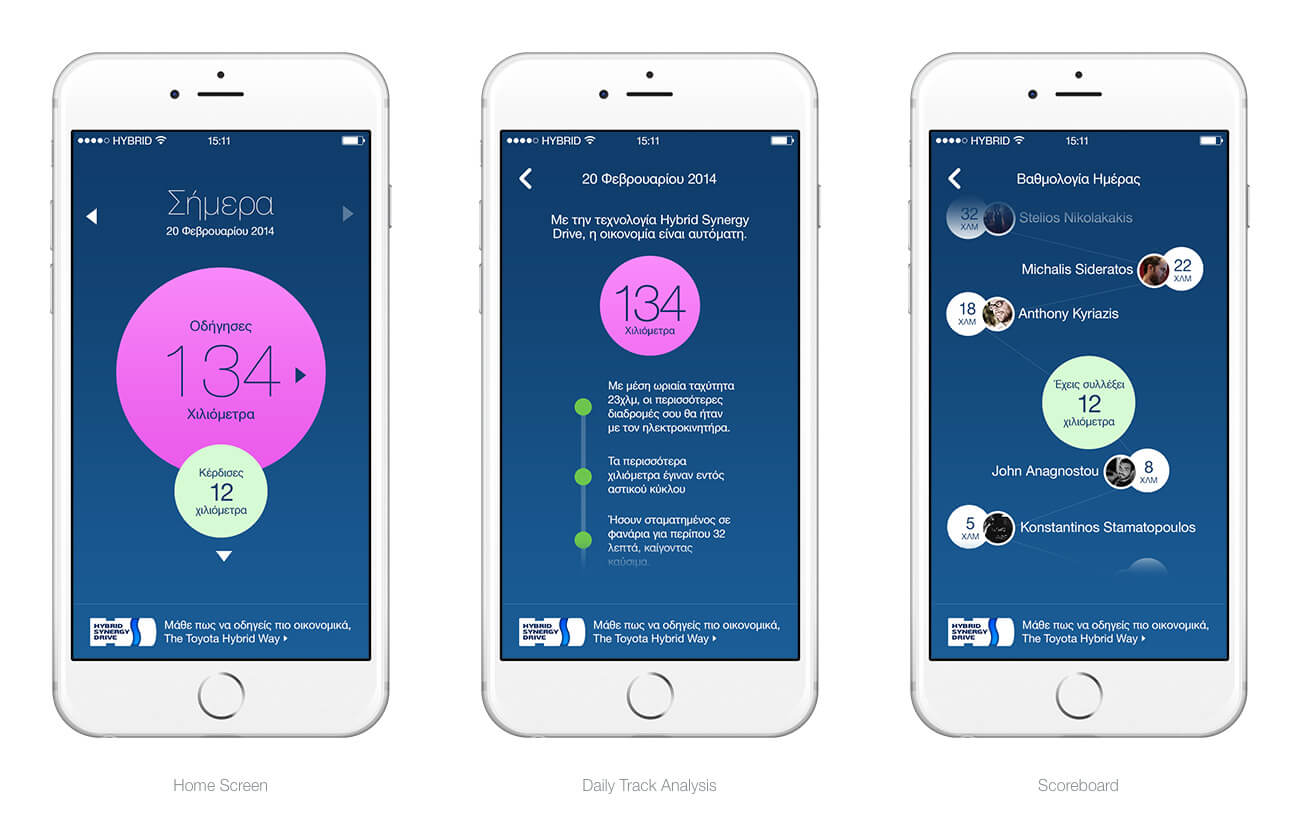 Analysis would include suggestions on how much money you could have saved by driving the same distance in a Hybrid Vehicle, as well as how much petrol you would have consumed as opposed to how much electric power.
The same stats would also display your daily Hybrid CO2 emissions.
As an added bonus, a gamified driving challenge was also included, where you could challenge your friends and learn how to drive the Hybrid way. Special offers would be given to drivers when they'd reach a gas station, where they could get discounts on their next tank fill up, showing them that driving a Hybrid is not only good for the environment, but also has financial benefits.
Supporting Microsite
In order to support awareness, and get the same message to the users who did not have the app, or chose not to install it, we also designed an online version of the game, where the user experiences the Hybrid Technology first hand.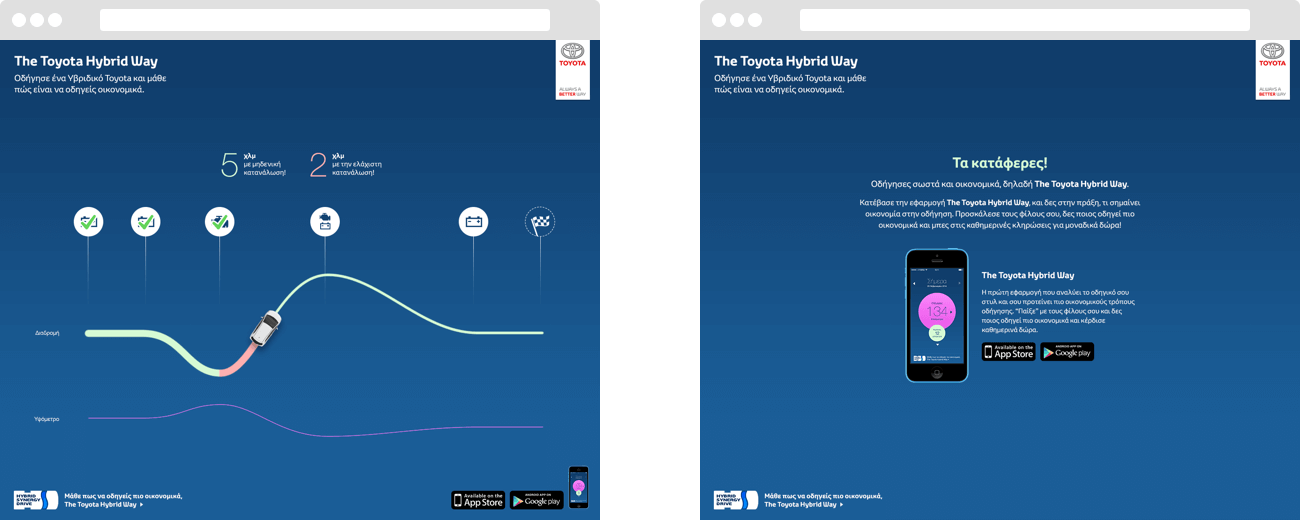 Disclaimer: This campaign was created while working for Tribal Worldwide Athens. This project has never been aired.