Toyota Corolla Stories
The Toyota Corolla is mostly referred to as a "dad's car", rather than anything more "exciting". We needed to change this view by re-instating the values of the Toyota Corolla series.
This is why we created an emotional connection between the legacy of the Toyota Corolla and the all-new model.
We found existing owners of perfectly restored, cared for and loved Toyota Corolla's and asked them to tell us their stories. What is their connection with their automobile and why they chose this model. What we found out was that there's more to a car than just driving it.
It's about driving through history, along with it…
The campaign focuses around a single driver and presents his story in an exciting way, interweaving the values and legacy of the Toyota Corolla.
The campaign was designed around the Microsite and the respected driver Video Stories. It also included a Display Campaign, Facebook Page, Facebook Ads, Google Ads, Video Production & YouTube Pre-Rolls.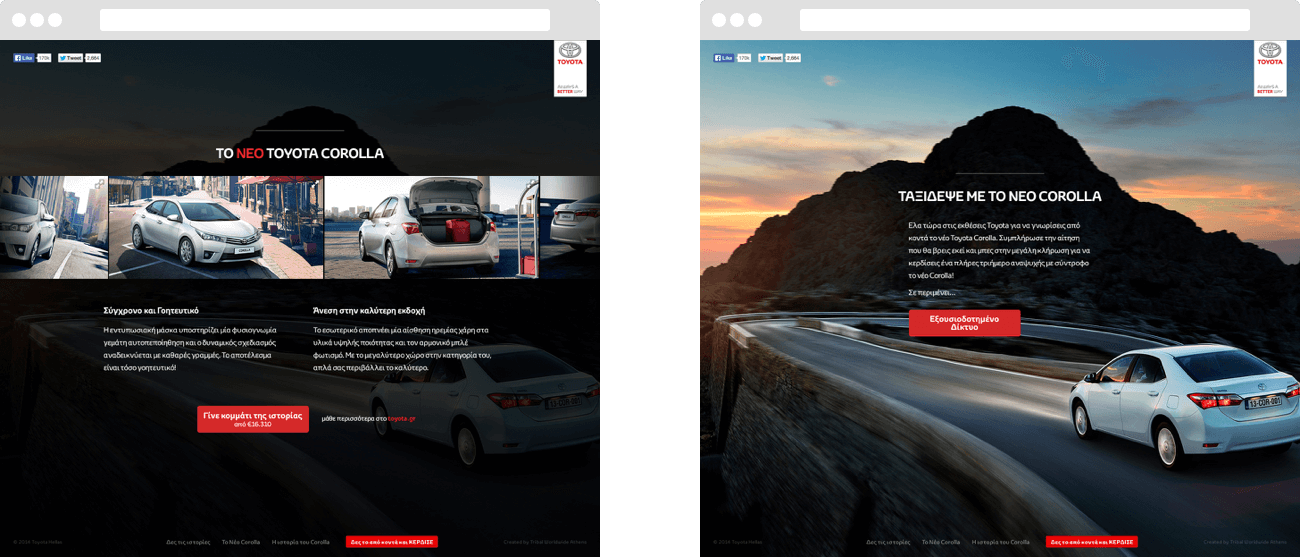 Video Storyboard
The main focus of the campaign are three short stories, where the Toyota Corolla owner takes us through his memories with the car, and shares his stories with us – for the first time.
Facebook Fan Page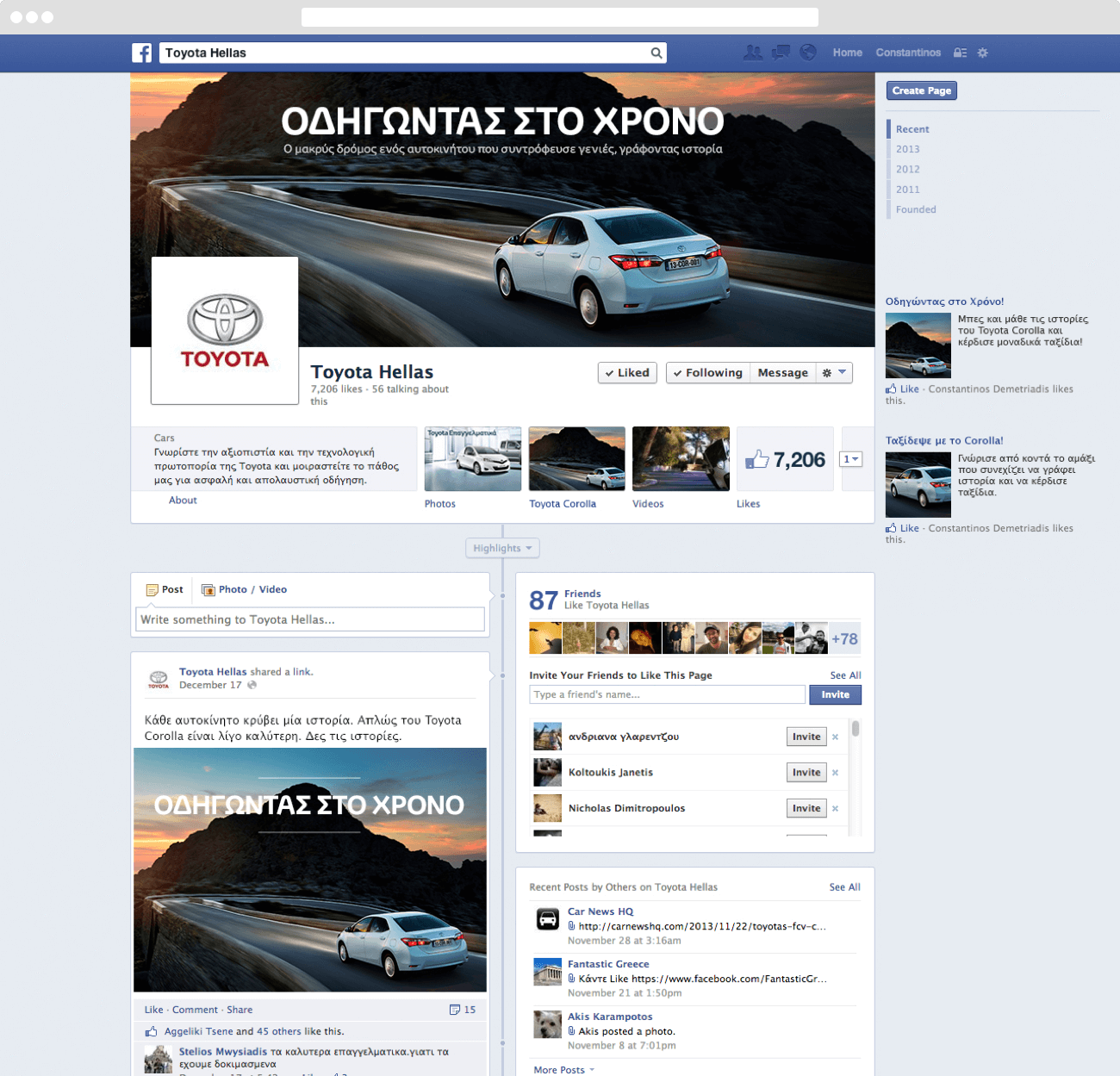 Display Campaign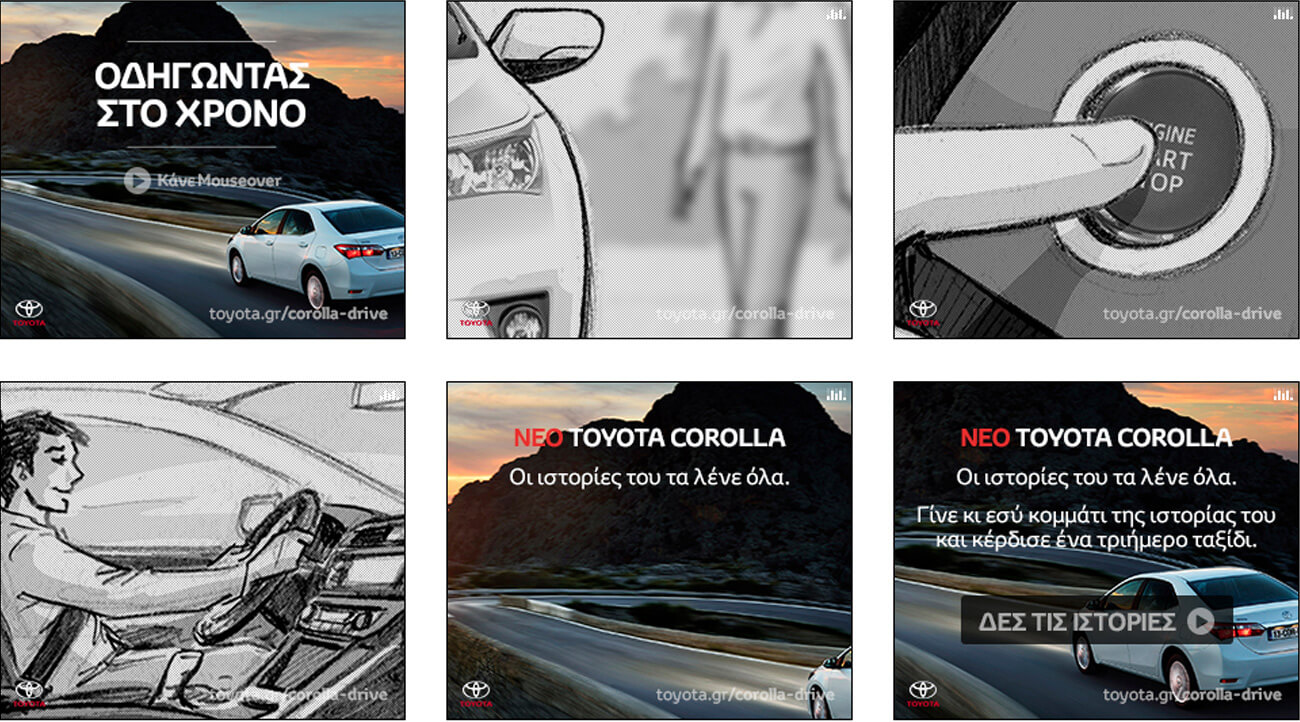 In-Store Poster
Disclaimer: This campaign was created while working for Tribal Worldwide Athens. This project has never been aired.