IKEA LED
LED lights are mainstream, yet the main advantages ares still compared against a steep initial cost. IKEA wanted to change this perception by showing users how IKEA LED lights are cost efficient over time, and offer far more advantages than any other light source type.
We created a Microsite which metaphorically converted a users message into a LED light panel, simultaneously showing cost effectiveness of this new technology. Users were then exposed to easily comparable numbers.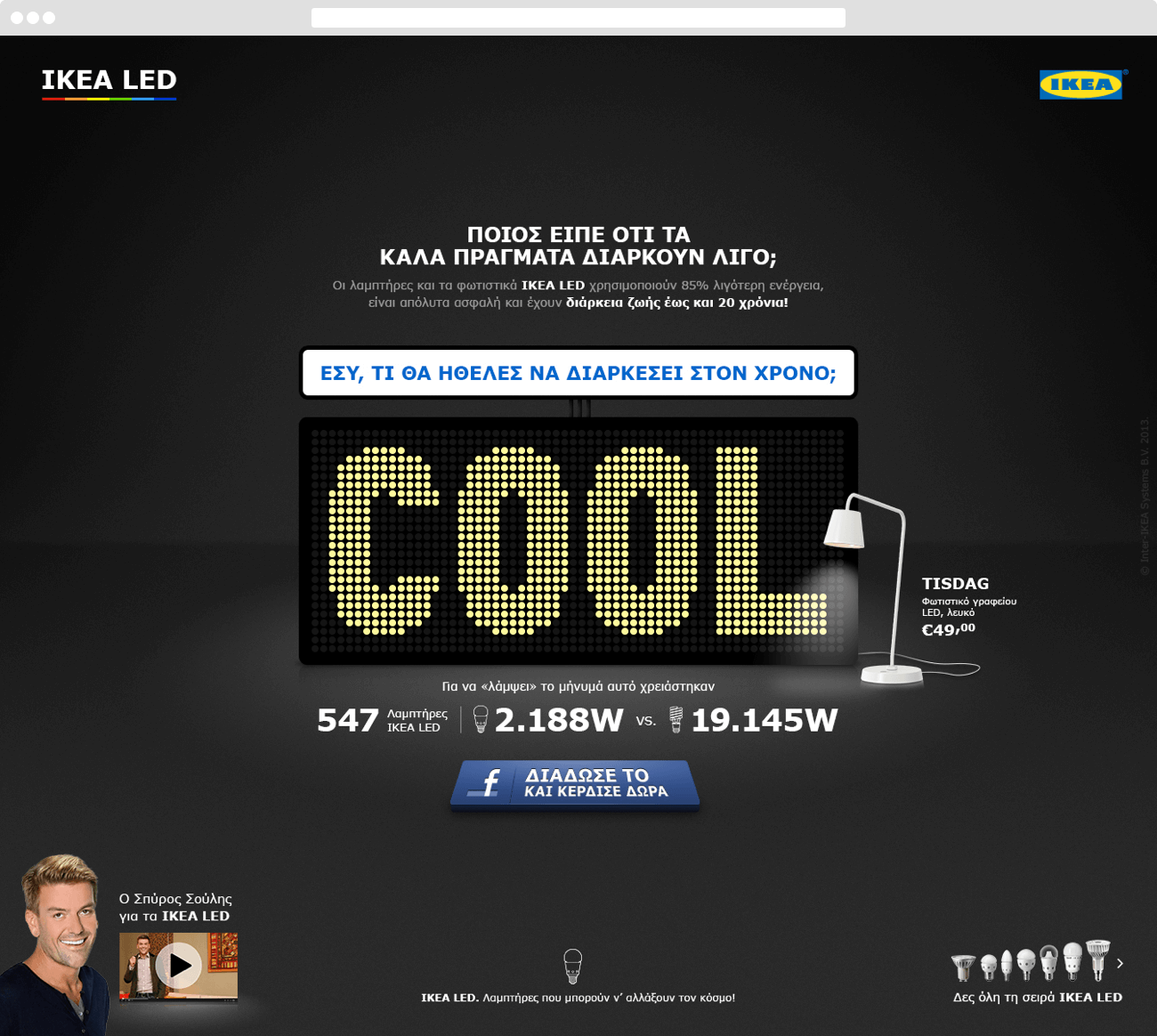 The main feature that we focused on was the long lasting life of all LED lights which can reach up to 20 years, thus rendering the initial investment obsolete.
We only asked users a single question, what they would like to last "longer".
Custom Font
In order to bring this project to life, we also needed to create a custom font, in both English and Greek.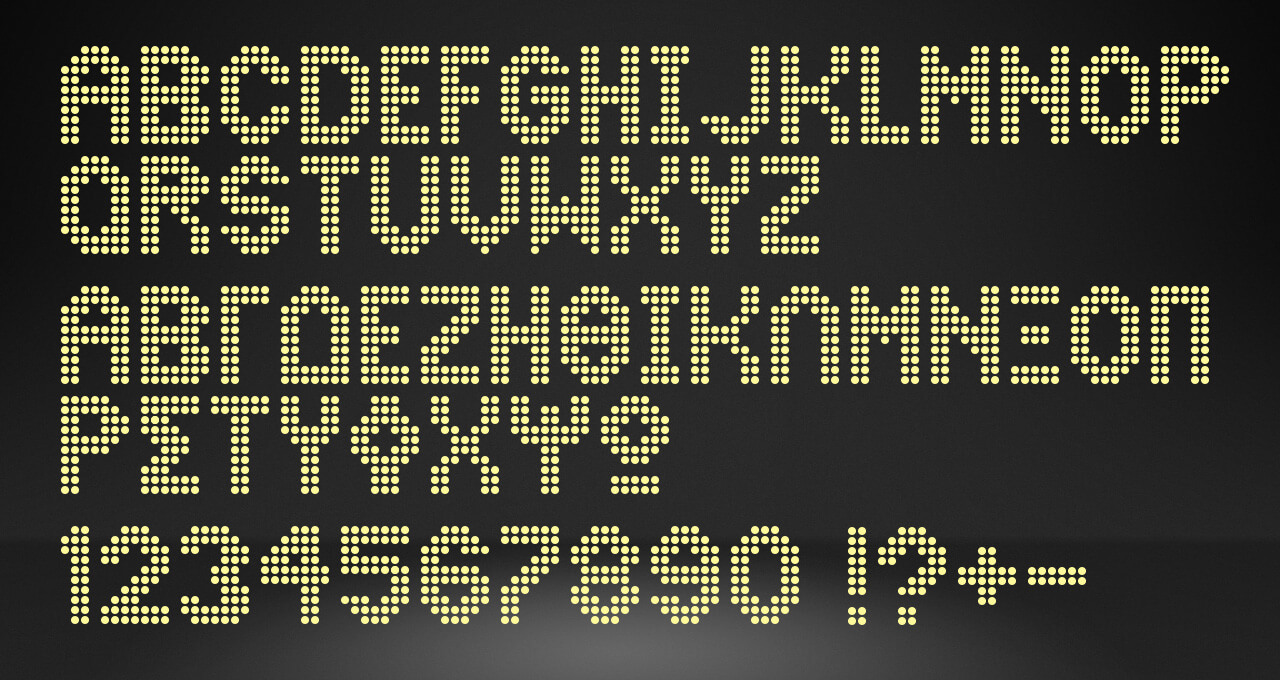 Sharing an Animated Post
To get the message across, user could share their message in an animated post on their Facebook Timeline.