IKEA Bedrooms Facebook App
IKEA Greece was launching it's IKEA Bedrooms campaign and we were tasked with raising awareness on social media – and most importantly on Facebook. As IKEA Bedrooms offers a great variety and options – starting from the walls, all the way down to the floor. We wanted to make this our main point: Every bedroom can be as unique as yourself. So we created the IKEA Bedrooms Facebook App.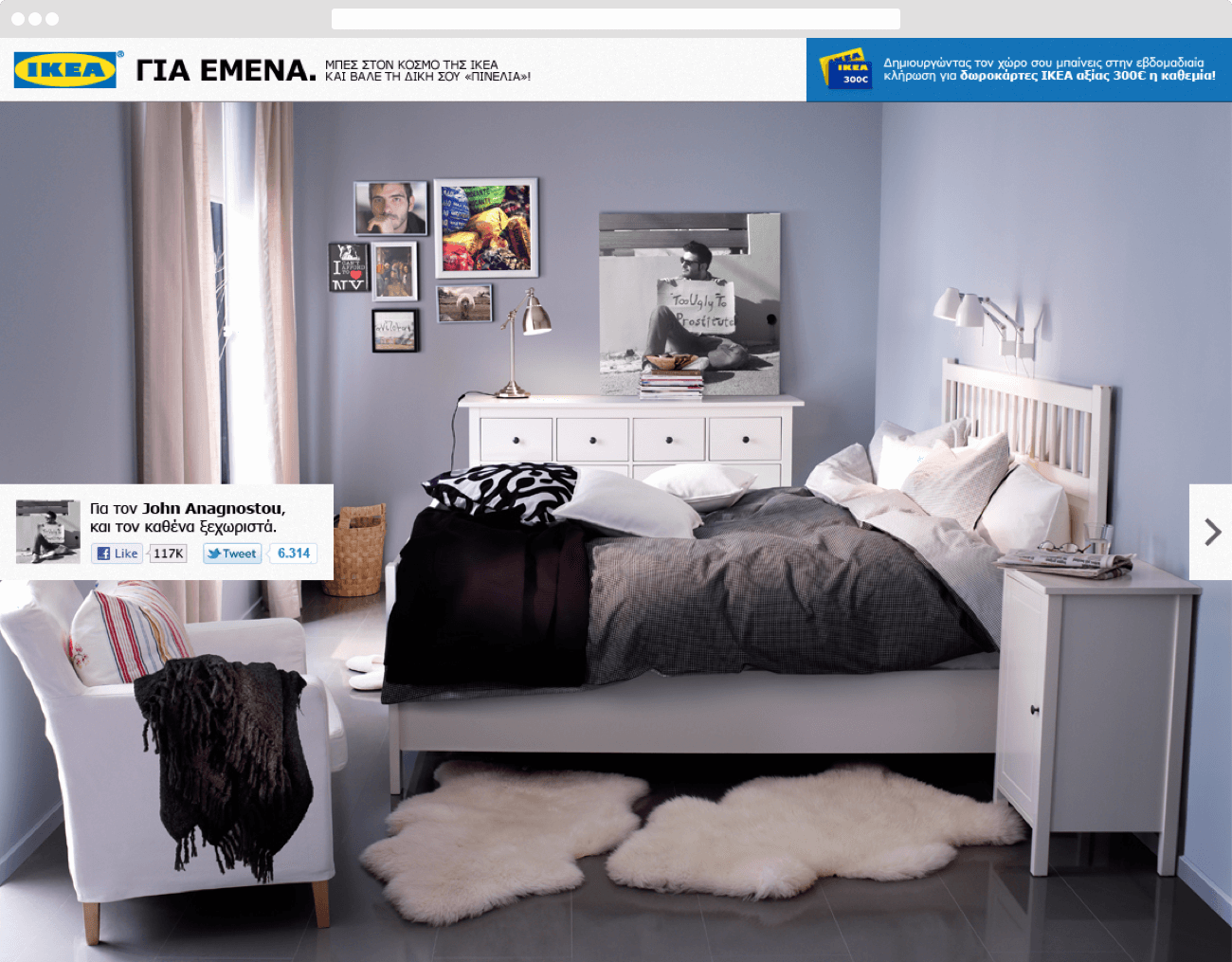 We suggested the IKEA Bedrooms Facebook App where users could connect their Facebook accounts and have their public photos positioned and placed accordingly in various positions in the room. Users could then click on the available bedroom options and change them. Click, click, click away…
As this was a seasonal promotion, the budget was low and we couldn't opt for a proper photoshoot, so we decided to use existing assets from IKEA's huge repository. We were lucky enough to find similar images, or at least with the same perspective. All in all, the combinations that could be achieved were thousands…
Disclaimer: This campaign was created while working for Tribal Worldwide Athens. This project has never been aired.