Alpha Bonus App
The Alpha Bonus App is a mobile do-it-all application for Alpha Bank's loyalty & reward program called Alpha Bonus.
The app was designed from the ground up and includes a plethora of features which gives the user a detailed analysis of the existing Bonus Points collected.
The main feature of the app is the map; a complete listing of all partner outlets where the user can redeem Bonus Points, and how they can also collect them, all based on the users' location.
The Map Screen
The map is crucial to the user, as it displays all the available participating outlets where you can collect and redeem your Bonus Points. Users can also filter the merchants based on their preferences or even the amount of Bonus Points they have available to redeem.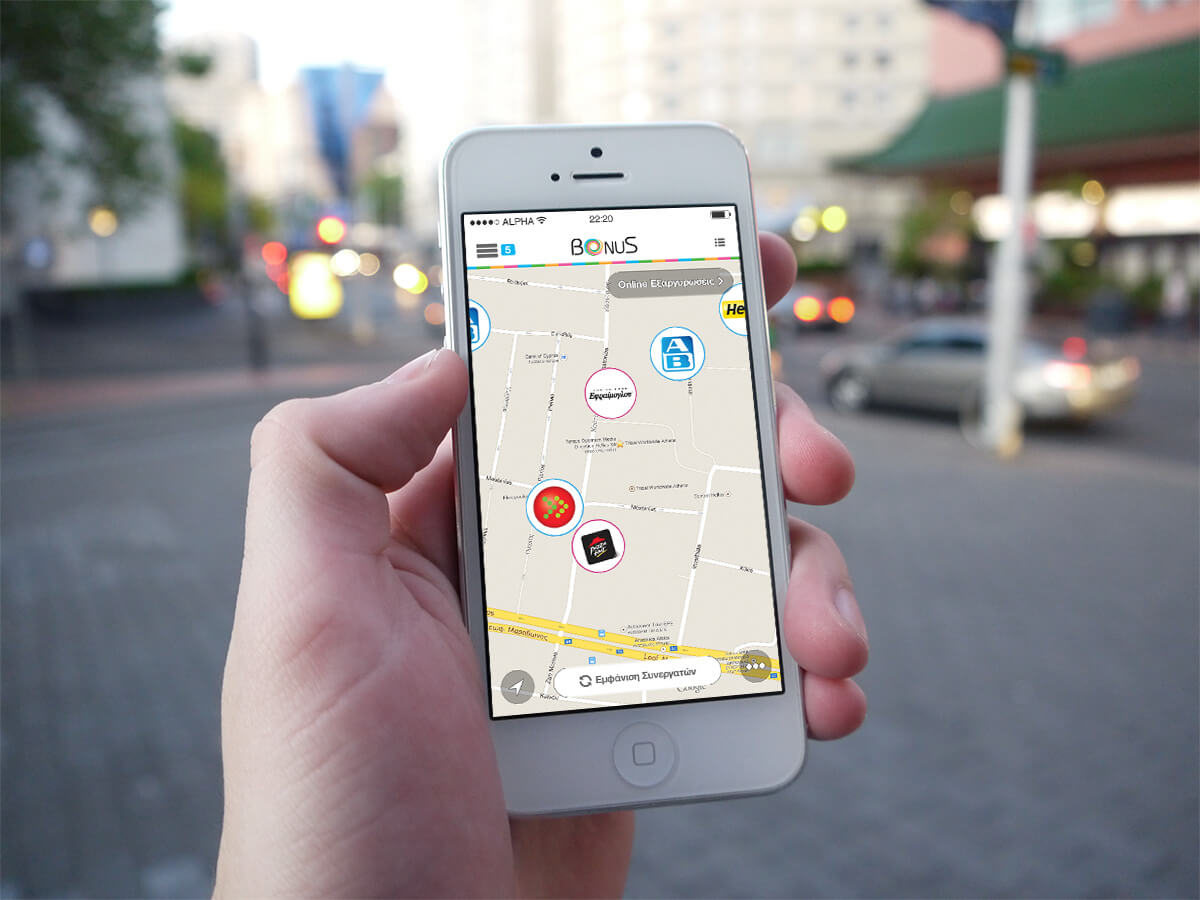 Optional Views & Filters
Users can change the way they view the merchants by filtering them or viewing them in a list.
Navigation & Content
We opted for a slide in menu, since there was so much content to organise.
Credit Card Management
The one feature every user will need to use is the Credit Card Management screen. You only need to add a card once, but the process had to be as straight forward as possible. Also, from the Cards screen, a user can also get real-time feedback on the current Bonus Points collected.